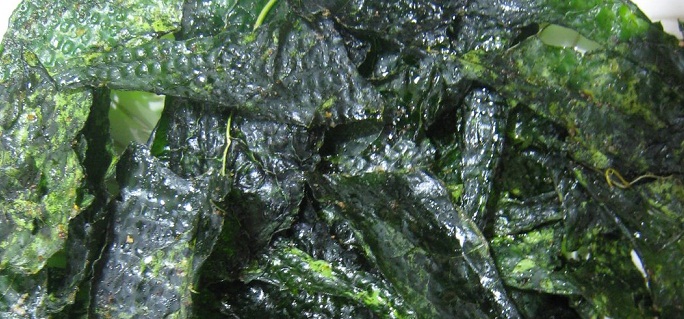 Kale chips are a low calorie, very nutritious and most importantly – delicious – crunchy, salty, spicy snack. They are a great alternative to chips or other fried, greasy or unhealthy snacks and can be just as attractive with the salt, spice and crispness of them. So on top of satisfying that junk food urge, you get almost 100% kale, which is considered one of the most nutritious vegetables there is. Kale is loaded with a broad range of nutrients and is chlorophyll rich. Chlorophyll is known as a great blood cleanser and detoxifier. And as if it couldn't get better, this snack is dehydrated which maintains the beneficial enzymes inherent in kale.
Dehydrating Option: Use your Oven on Low
If you do not have a dehydrator there is an option. Kale chips and other dehydrated items can be made in the oven on its lowest setting. Some people will set it low and leave the door open a crack. The idea is to have it at a temperature lower than 115 degrees. There is a little variance to the temperature that starts to break down and destroy enzymes but generally it is over 115 degrees and if you heat the food above 115, it is still a very healthy snack. But it is at its highest nutritional level when kept below this temperature and this is why dehydrating is heating and drying appliance of choice with most raw foodists.
About Dehydrators
I use the 5 tray Ecalibur dehydrator. The 9 tray Excalibur is only about $30 more, and s they use very little electricity, I would suggest getting the larger one.
I have not tried the Tribest Sedona Dehydrator, but would get and try this one if I was buying a new one. It is more expensive and if anyone has a recommendation or comment about it, I would love to hear more about how it is.
How to Make Kale Chips
Kale Chips Recipe
1 bunch Kale
2 Tbsp Olive oil
1 tsp Salt
½ t Onion powder
½ t Garlic powder
½ t Chili powder
½ t Cumin
½ t Basil
½ t Cayenne

Enjoy!!