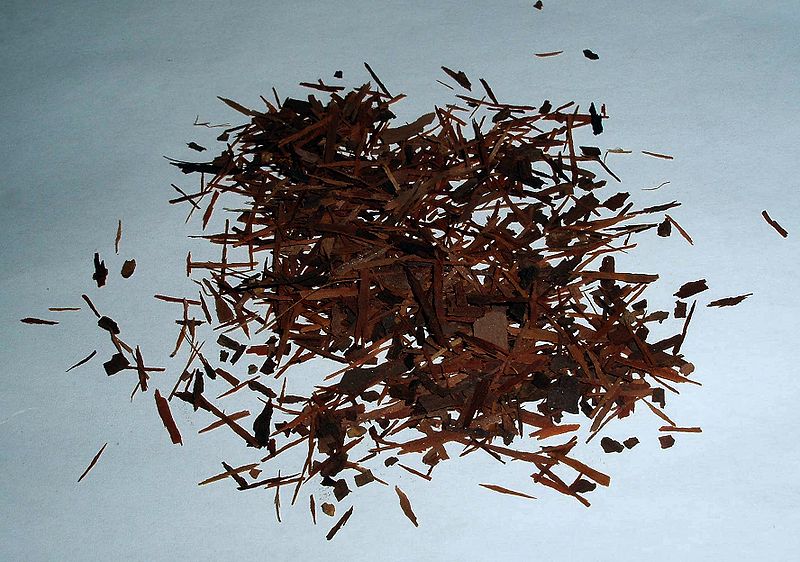 Pau d'arco is a controversial herb that is widely used outside of the US for cancer, as well as viral, bacterial and fungal conditions, such as flus, herpes and candida.
About – Pau d'arco is native to south America and grows throughout Central to South America. It has various species which can be large shrubs or evergreen trees that can grow up to 50 meters. It has a broad leaves and pink to purple flowers but it is the trees inner bark that is used medicinally. There has been an increasing demand in recent years for pau d'arco which has caused the tree to become endangered.
Benefits – Pau d'arco is used to treat a wide range of medical conditions, including: arthritis, enlarged prostate, fever, pains, ulcers, several cancers, candida and diabetes amongst many others. It is considered anti inflammatory, anti bacterial, anti fungal, even anti cancer and is often used as a blood purifier. Its use  has been recorded in medical reports from 1873. It is often used in combination with other herbs.One of the controversies with this medicinal herb is that single compounds, such as lapachol, an active chemical found in the bark, have been studied on their own and advocates argue that using the whole bark produces different effects than just the single compound. Lapachol and beta-lapachone are two active chemicals, called naphthoquinones, which have been found in the bark of pau d'arco and have been found in lab tests to be anti-inflammatory and kill some strains of bacteria, viruses, fungi and parasites.
Caution – Herbs have been used for centuries to strengthen the body and treat disease. However, some herbs can trigger side effects and can interact with other herbs, supplements, or medications and so should be taken with care. If in doubt, consult your health care practitioner.