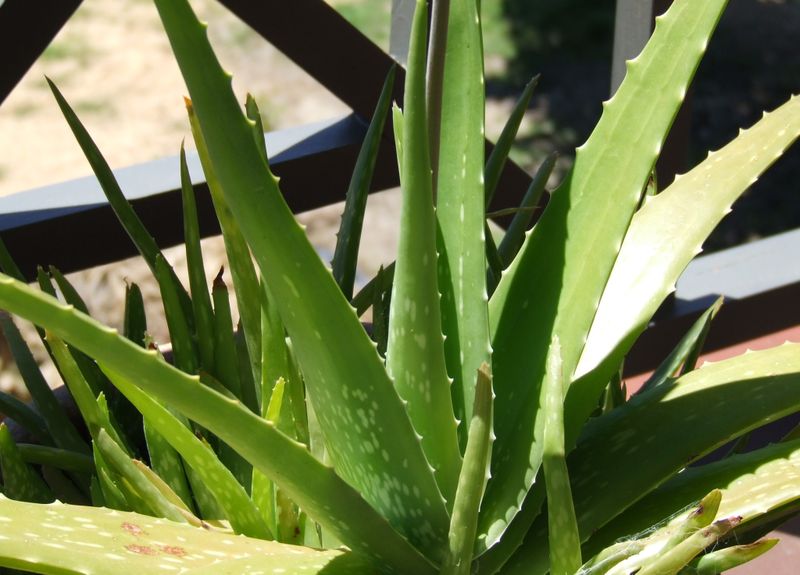 Aloe vera has long been associated with herbal medicine in many cultures around the world and it is the ingredient most used in the cosmetics industry.
About – The aloe vera plant is similar to a cactus with spiked leaves which have a thick green rind and a clear gel-like succulent core, which is where its medicinal benefits lie. The species name "vera" means true or genuine.
Nutrition – Aloe vera contains an abundance of enzymes, It has a wide variety of vitamins and minerals and is highest in A, B, C, E, calcium, magnesium, zinc, chromium and selenium. It has 20 different amino acids and 23 peptides, which are beneficial to the immune system. It contains B-sisterole, a powerful anti-inflammatory which lowers cholesterol levels and lupeol, which has shown to be effective against a variety of tumors.
Aloe vera is beneficial for digestion. It speeds up and regulates the metabolism, and aids in the cell renewal process.  It is calming, yet has an antiseptic and disinfectant effect on the body making it highly detoxifying and cleansing. It is helpful for controlling the side effects of chemotherapy and radiation therapy and is beneficial for a multitude of internal as well as external conditions. The healing and soothing gel from inside of the leaves of this succulent tropical plant is often used in the treatment of burns, wounds and skin infections.